ARES International (Asset Recovery and Environmental Services) ma siedzibę w Holandii od 2008 roku. W ostatnich latach staliśmy się stabilnym nabywcą i dostawcą sprzętu IT. Jako specjalista ds. produktów IT i zarządzania, Ares International jest profesjonalnym partnerem w zakresie monitorowania, przenoszenia, przechowywania, testowania, odsprzedaży i utylizacji przestarzałego lub zużytego sprzętu komputerowego.
CO CZYNI ARES WYJĄTKOWYM …
Twój globalny partner w zakresie rozwiązań z zakresu zasobów IT.
Szeroki asortyment produktów
Świetna jakość
Niskie ceny
Szybka dostawa
Roczna ograniczona gwarancja
Zaufane wsparcie
30 lat doświadczenia w IT
Znajomość produktu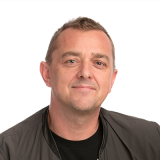 Koen van Leeuwen
Senior Trader Converge Amsterdam
It is a pleasure to work with Jesse and his company Ares. They are supplying good quality product for a reasonable price. The delivery is quick and secure. Had never problems with any order from them, that is why he is one of our top suppliers. Also we supply Ares parts and the quickness and smoothness that our orders go through is amazing. Also the payments are always in time, it is a pleasant company to deal and work with.